YES!!
Here's your high five:
Since it's Friday, we've got some fun blog hops going on. Check them out: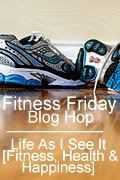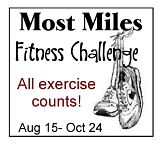 For today's 5 things, I'm going to give some shout-outs to some of my FAVORITE blogs. These are the blogs I check daily (in some cases, multiple times a day). I look forward to catching up with these folks every day, and I think you should check them out :-)
1.
Running off the Reeses
: OMG. Cely is hilarious. I look forward to arriving at work, getting my coffee, and seeing what's going on in Cely's crazy life. Trust me on this.
2.
Tri-Living
: The stories of a couple who are active tri-athlon-ers (I don't really know if that's a word). I'm inspired by them daily. And, here's a bonus- they are doing the Boulder Ironman 70.3 this weekend! So, hop over and give them some cheers!
3.
Run-on-Riot
: Stefanie is another high-larious blogger who shares her adventures daily. Definitely check out her antics!
4.
My Dirt Road Anthem
: Christy is a runner who runs way faster than me, but always has great information and stories. Plus, it seems like she runs a race every weekend, so she has lots of race reports :-)
5.
Get Fit Naturally:
This is a very informative blog. New and useful tips daily! Lots of motivation too.
So, those are my 5! If you're on this list, it's because I love you. If you're not, I probably wanted to put you on the list, but there were too many of you, and I love you as well. Basically, there's lots of love over here today..
Since I didn't ask any questions (and I *love* to hear from you all every week) I'll be leaving you with one question (and will expect answers, thank you very much):
If you could go back in time and meet your 16 year old self (without creating a time paradox or something like that)(yes I watch a LOT of Doctor Who), what would you say?
I would say: 1. Start running NOW and 2. Say no to student loans.
What about you?
Have a great Friday!