So, I planned out my week of workouts, and then had to take Tuesday off completely. I was sick. I fought it as much as I could, but I finally just accepted it on Tuesday.
This got me thinking, while I will *always* stress the importance of planning (that will never change), sometimes we have to accept that there is no such thing as a perfect week.
Success comes from making good choices repeatedly. Daily. Sometimes hourly (because you know you can blow a day's worth of good eating in 30 minutes or less.) Missing one day of workouts, in the big picture, is not that big a deal.
So, now I have a couple of things to tell you about. First, if you haven't visited
Awesomeday
, do so today! Awesomeday is the one day of the week where every status update we post on Facebook has to be a "thing that is awesome". This makes you count your blessings and ignore the things that aren't. Anyway, there's a contest today, so head on over and check it out.
Also, I'm joining a Blog Hop today, so if you're new, I hope you'll comment below! I love friends :-)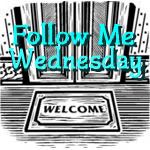 Happy Wednesday Awesomeday!