Oh Hooray! It's Friday again! Fun, fun, fun, fun...
Here's your High Five!
and a bonus SMH:
It's a new month! Anything can happen! Oh, and a 3 day weekend! I just can't control my happiness!
Speaking of Day 1 of a new month, this month I'm participating in Chalene Johnson's
30 Day Push Challenge.
I started it in January and dropped out. So, here I am in July, determined to complete it. I've heard amazing stories of organization and productivity people have from participating... and I'm all about that. Try it!
I'm participating in the following hops today: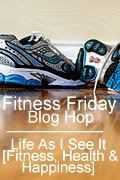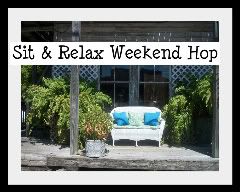 So, if you're a new follower, welcome! I'm so glad you're here! Post in the comments so I can follow you back!
And now, for some questions:
1. What does the weekend have in store for you?
I have a special "Mommy-Son-Playdate" with my special guy tomorrow. We're going to the park. He's been talking about it all week. Also, on Monday (Independence Day), I'll be running a very hilly 10K in downtown Nashville :-)
2. What was your last workout?
Friday morning I did Insanity: Asylum Vertical Plyo. I'm going to do a separate post about it, but let's just say.... it was unbelievably hard. Yep.
3. What goal would you like to reach by the end of the summer?
I want to be at my goal weight/size, and be certified and teaching a Turbokick class AND a Hip Hop class.
4. What is the funniest thing you've heard/seen/done lately?
My son randomly started singing along to Jay Z's "H to the Izzo". Later he was still doing it, so I videoed him:
5. What's for dinner tonight?
I'm making an interesting "Paleo" Shepherd's Pie. I told my husband we were having Paleo Shepherd's Pie, and he asked, "Are you cooking it outside on the fire with rocks?" He's funny, my husband...
Have a great weekend, folks! (And please come "Like"
Sarah Fitness
!)