Happy Friday! Here's your HIGH FIVE!
It doesn't seem like a whole week has gone by since last
Friday
... and yet it has.
This has been a rough week in some ways. I made my workout plan on
Sunday
. I followed it until about noon on
Wednesday
. But, I'm okay with that. Live and learn, right? I will take all of this into account when I make next week's plan...
I'm participating in my favorite Blog Hops today. Please join in and comment if you're new. Actually, I really just want everyone to comment. This is why I ask you questions :-) We share, we get to know each other. It's a good thing.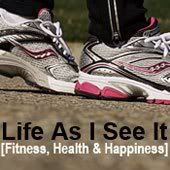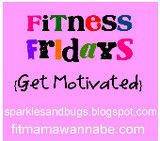 Today's 5 Questions:
I am asking you to list 5 ways that working out has improved your life. And, here are mine:
1. I am a big help when people are moving.
2. I have the endurance AND strength to carry a screaming 3 year old through the grocery store.
3. I don't freak out when I have to park the car far away from my building at work
4. Whenever I get my blood pressure or cholesterol checked, medical professionals compliment me on how "perfect" my numbers are.
5. That feeling after a good workout, when you feel like you can do anything? Yeah, I love that.
How about you guys?
Oh, and since I'm not above using my children's cuteness to entertain you, here's my son. Both of his parents are musicians. Can you tell?
Now that you've seen that... can you do me a favor? Hop on over to
Sarah Fitness
and click "Like". We are almost to 400 fans!
Have a great weekend, folks!!