Whew. It's Friday! Here's a High Five for you!
Join me at my FAVORITE blog hop today: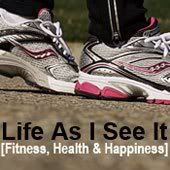 Hop on over and wish Jill good luck as she prepares to run the Chicago Marathon this weekend! WOW!
This has been a good week for me, fitness wise. Well, really, it has been a good week in a lot of ways. I'm a big believer that you should count your blessings, and ignore the things that *aren't* (or at least, don't focus on them).
So, I'm going to list 5 things that blessed me this week.
1. My kids.
2. Great workouts.
3. Beautiful weather!
4. Good friends.
5. Tasty coffee.
How about you? What blessed you this week?
Have a wonderful weekend!